Capital Rock & Roll
\m/
Please excuse the embryonic state of this effort to document the D.C. rock and roll scene. Currently, the Facebook page is kept much more up to date, as is the Instagram page if you dig squares.
Events!
---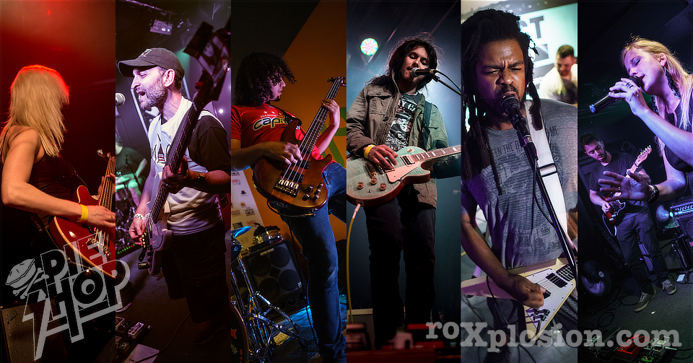 November 8th (Thursday)
A roXplosion Presents: Dangerous Sessions
Hard rock, pies, and... danger!
The Dangerous Sessions continue at one of DC's newest (and most delicious) venues! Join us at the Pie Shop, above Dangerously Delicious Pies on H Street NE. A delicious three course musical meal shall be served:
That's at least thirty dollars of rock, but there is only a $10 cover! See the
Facebook event
page for updates. Impress your friends and co-workers by re-posting it!
...home brew from a wooden cup
A photographic chronicle of the D.C. rock and roll scene... with a bit of flare and a little flair and pixels to spare like we just don't care.
No #$%¶ing filters!
No flash!
No b/w!
No foolin'.
Coming soon:
Live streaming!
Blogs?
Photography tips (make your own roXplosion™?)
Extensive indexing— performers, venues, related organizations, apertures, palettes?
Coffee mugs? (probably not) Koozies... maybe?
More photos...!
#dcrocks
Please explore more of the roXplosion™ on the FaceBook and the Instagram. All the posts have the venues and the performers tagged... search for your favorites!
Still in the works: Twitter, Pinetrest, Flickr, Google+, Bebo, CafeMom, MySpace, Friendster, Foursquare, Snapchat, LinkedIn, Meetup, Tumblr, and of course... Tinder.
Important: roXplosion™ is not available for hire as a videographer, computer geek, butcher, baker, or candlestick maker. Seriously— no candles. No Windows 10. No weddings. No kidding.
For concert photography, however, roXplosion is available for hire. Big stages, small stages, indoors, outdoors, dive bars, posh venues, and promo shots. To contact roXplosion, please use Facebook or good 'ol email. Please do not send private messages on Instagram or Twitter (or Tinder), these are rarely checked.