Promo Parade of Hits!
Curated Concerts: a roXplosion Presents
The rosters of events curated by roXplosion have featured many of the most talented musicians and bands one could hope to witness performing, at the finest small and mid-sized venues in the DC area.
Appearing on "A roXplosion Presents," including Savory Sessions, Dangerous Sessions, Punk Rock Parking Lot, Ping Pong Punk, The Greatest Concert Ever™, An Independence roXplosion, Kalypso Blue, Lake Anne Live, and Lake Fairfax Live: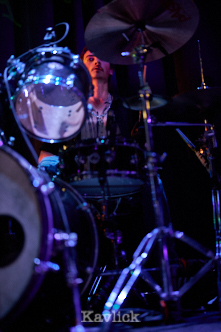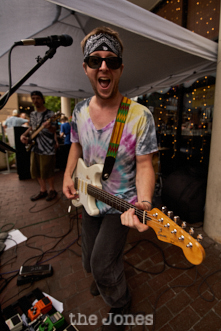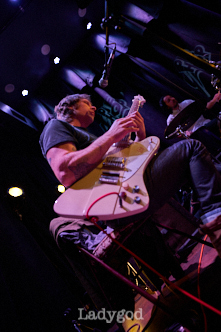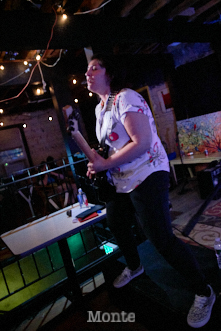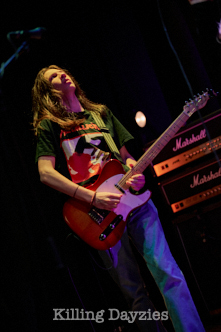 •••••BOAYT
••••Caustic Casanova
•••••Company Calls
•••••Fake Bodies
••••the Kerosene
•••••••More AM Than FM
••••the Meer
•••••New Order of Existence
••••Shagwüf
••••••Sheila
••••Teen Mortgage
••••Thaylobleu

••BLKVAPOR
••the Bobby Lees
••Celebration Summer
••Eat the Cake
••Herschel Hoover
••the Jones
••Julie Outrage
••Mary-eL
•••Ménage À Garage
••North by North
•••Railgun
••Sister Ex
••Wanted Man

•Ain't no Mountain High Enough
•Ammonite
•A Shrewdness of Apes
•Black Dog Prowl
•Blunda
•Bongo District
•Brickwall Monty
•Crush Funk Brass
•the Courtland Experiment
•Dirt Eater •DoubleMotorcycle
•Druid Stone
•Eliza & the Organix
•Elizabeth II
•Endlings
•the Escape Artist
•Evan O'Neal
•the Fed
•the Feed
•Flooded
•Full Bush
•FuzzQueen
•Fuzz Voyage
•Grace Vonderkuhn
•Grady
•Heavy Breathing
•High-Brid Band
•Higher Numbers
•Jenny Hates Techno
•JJX
•Kavlick
•Kenny Pirog
•Killing Dayzies
•Kromanauts
•Kulfi Girls
•Ladygod
•the Let Go
•Liability
•Lindsay Collette
•Lightmare
•Liquid TV
•Maeth
•Maulrat
•Mickie & Mallory
•Mid
•Mona Speaks Mountains
•Monica Smith
•Monte •the Mostly Bad Virus
•Natural Velvet
•the OSYX
•Outerloop
•the Out of Water Experience
•Pagan Reagan
•Park Snakes
•Peter Le × Depth Charge
•Piramid Scheme
•Public Figures
•Queen Wolf
•RadaR
•Red Feather
•Rise Defy
•R-NØT
•Rocket City Riot
•Ryan Plummer
•the Sebastions
•Selena Benally
•Shakin' Woods
•Some Kind of Nightmare
•Space Koi
•StereoRiots
•Stop Worrying & Love the Bomb
•Super Silver Haze
•Suzi Moon
•Take the Cake
•Technicians
•Teen Cobra
•Throwdown Syndicate
•Tired all the Time
•Tomason
•Trajectories
•Trivial Difference
•Turtle Recall
•Unsullied
•Venray
•Weird Babies
•When Particles Collide
•Winter Wolf

Concerts promoted by roXplosion have also included: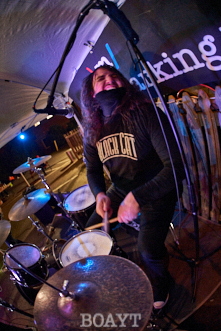 Cherry Tree
Collider
Curse Words
Don Zientara
Dr Robinson's Fiasco
the Duskwhales
Fellowcraft
Gingerwolf
Hayley Fahey
Justin Trawick and the Common Good
Kid Brother
Lanternfish
Lisa Said
Local H
Lousa Hall
NAH.
Nardo Lilly
Oh He Dead
Olivia & the Mates
Owen Danoff
Party Like It's
Pebble to Pearl
Short Lives
Soldiers of Suburbia
Soylent Green
Split Seconds
Stone Driver
Tempercrush
Throwing Plates
Two Ton Twig
Virginia Southpaws
Venues featuring roXplosion promoted events have included
(to date):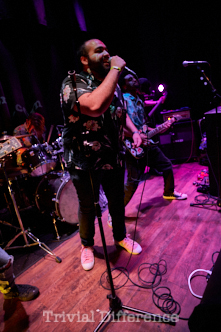 the Black Cat
Comet Ping Pong
the Dew Drop Inn
Epicure Cafe
the Evening Star
Fat's Fairfax
Iris Garden Bar
Jammin Java
Kalypso's Sports Tavern
Lake Anne Plaza
Lake Fairfax Skate Park
Nightclub 9:30
the Pie Shop
the Public Option
Quarry House Tavern
the Rock & Roll Hotel
the Runaway
Slash Run
Smith Public Trust
Union Stage
the Velvet Lounge