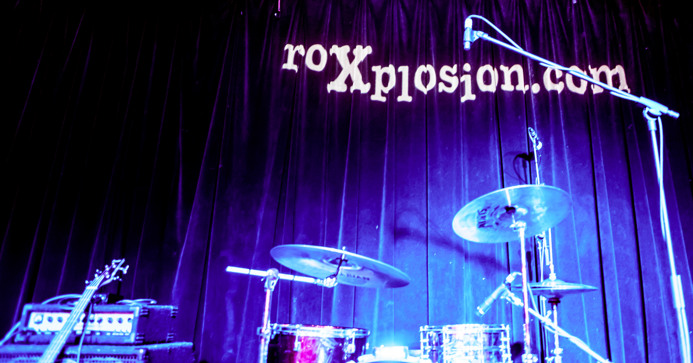 There are many projects roXplosion helps to promote, both commercial and non-profit. More often than not, these will be listed under "Events" on the roXplosion Facebook page.
A roXplosion Presents are different— it is a custom curated music event. The acts have been chosen and ordered to guide those experiencing it through a multi-course aural banquet.
Curation
The musical styles can be expected to overlap in style, appeal, and flavor— but not completely. The acts are selected to complement each other, so that fans of one act will leave as fans of the entire lineup.
A roXplosion Presents despenses with the concepts of "headliner" and "opener" for concerts. As with a banquet, all the courses are intended to be savored. Most shows will feature three courses, with one each of:
an established act,
an outlandish act,
and an exotic act
(but not necessarily in that order).
Venues
Washington is a city with a rich history of music venues, from small "mom 'n pop" restaurants to larger concert halls. Music can be enjoyed every night of the week in various locations all over town.
A roXplosion Presents are held in venues that make an effort to be safe and accessible for all visitors. Most shows, but not all, are all ages (details will always be made clear), with professional sound and light systems, and allow photography and video provided it does not interefere with the performance (no flash or tripods).
Business Model
Artists, musicians, bartenders, sound and light jockeys, and all of the other professionals that make a show a success deserve to be paid.
A roXplosion Presents brings the marketing prowess of roXplosion to bear on all fronts. Venues have crowds of eager patrons, bands have throngs of fans... everybody wins, nobody loses. Shows are never "pay-to-play" or other marketing gimmicks.
A splendid time is guaranteed for all...
A roXplosion Presents is an affair not to be missed!